Heating & Cooling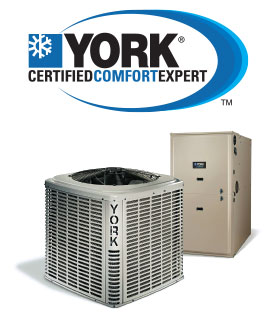 Your heating and cooling system represents a considerable investment. You want to feel confident you're getting the performance and comfort you need. At Kerschner's we make sure your system is installed and serviced right.
As Heating and Cooling professionals, we're innovators in creating the best balance of comfort, protection and peace of mind. We service all makes and models and proudly offer a complete line of High-Efficiency Furnaces, Air Conditioning and Indoor Air Quality products. At Kerschner's we are committed to installing a heating and cooling system that's right for your home or building.
Why Work With Us
When you work with Kerschner's Gas Service we will sit down with you to discuss your needs and help you find the best system for your budget. We pride ourselves on working hard not only to ensure affordability, but quality and complete customer satisfaction as well. So whether you need a furnace, air conditioning, repair or maintenance our highly trained and experienced staff will provide punctual, high-quality service you can depend on.
HVAC FAQ
Q: Why should I replace my existing heating or air conditioning system?
A: You may wish to consider replacing your heating or air conditioning system if it is old, inefficient or in need of repair. Today's systems are much more efficient than systems manufactured in the past. In addition, if not properly maintained, wear and tear on a system can reduce the actual or realized efficiency of the system.
If you are concerned about utility bills or faced with an expensive repair, you may want to consider replacing your system rather than enduring another costly season or paying to replace an expensive part. The utility cost savings of a new unit may provide an attractive return on your investment.
Q: How do I select the right heating/cooling system?
A: First, make sure the unit is properly sized. Kerschner's will help guide you in what is right for your application. Next, consider any comfort issues. Some products can reduce air stratification and uneven temperatures from room to room. If you have allergies, an indoor unit with an ECM motor will allow you to circulate the air continuously while filtering the air for about the same cost as operating a standard light bulb. Finally, know your budget and the efficiency of the system proposed. Will the monthly savings over time offset the cost of the new unit?
Q: What is involved in replacing an old system?
A: Aside from installation of the new equipment, Kerschner's will inspect several items and determine whether they need to be supplied or replaced. Some of these items include: ductwork, insulation, refrigerant piping, electrical service, wiring, thermostat, condensate piping, chimney venting, flue piping, filter, grills, registers and evaporator coil.
Q: What is involved in installing a new system?
A: If a system is being added for the first time, most of the items noted in the previous question and answer may be required to install the new system. Besides the equipment, the most significant component is the ductwork. The ductwork needs to be properly sized to deliver the right amount of air to each room.
A typical system uses supply and return ducts. The supply duct is attached to the outlet of the furnace or air handler and delivers air to individual zones. Kerschner's will determine the size of the ductwork going into a space by the amount of air that needs to be delivered to the space.
Q: How long can I expect a new system to last?
A: If you have a qualified technician perform regular preventative maintenance and service suggested for your unit, industry averages suggest that an air conditioner should last 12-15 years and gas furnace should last as many as 20-25 years.
Q: Should I be concerned about Indoor Air Quality?
A: According to the Environmental Protection Agency (EPA), your exposure to air pollutants can be up to 100 times higher indoors than outdoors. Indoor Air Quality (IAQ) products handle pollutants, humidity and other issues to improve your health.
Q: How expensive are heating and air conditioning systems?
A: Many factors affect the cost of heating or air conditioning systems, including the size of your home or space, the type and condition of the ductwork installed and accessories you might need such as a thermostat or an air cleaner. Kerschner's offers a complete range of systems and accessories available to meet all your needs. We will be happy to assist you in finding the right system to meet your comfort needs and budget.
Preventative Maintenance
To keep your system operating efficiently replace your furnace or air handler filter regularly. Make sure return air grills are unobstructed and an adequate number of supply registers are open to allow your system to operate properly. Periodically change the battery in digital style thermostats so you do not have an interruption of service.
Outside make sure your venting is clear of any obstructions. Air conditioning units should be kept clear of shrubs and other restrictions. Keep the cooling fins free of leaves and dried grass.
Following a few simple tips can help prevent added wear and tear to your system and add years of life to your unit. Have a Kerschner's qualified technician perform regular preventative maintenance to ensure your system is working safely and efficiently.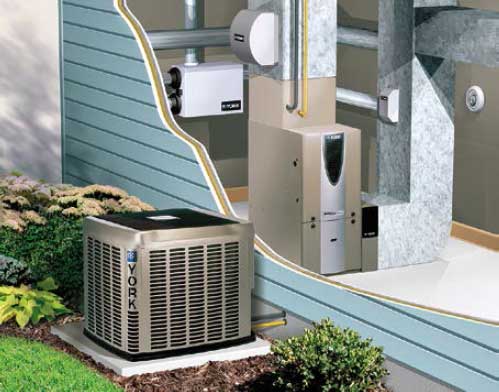 Here To Help
At Kerschner's Gas Service we are dedicated to creating long-term relationships with our customers by providing top quality products and services. Specializing in Heating and Cooling repair and installation, we have the training and expertise to provide you with professional, cost-effective services.
So whether your needs are big or small, residential or commercial, repair or installation, count on Kerschner's for excellence. For more information or to get a free estimate, please contact us today.