The Tundra Ted Story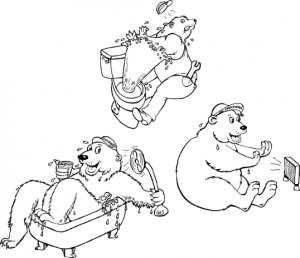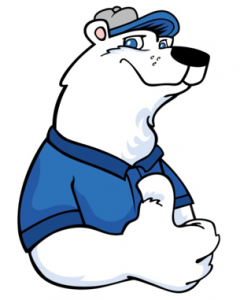 From cartoon doodles on envelopes received from a gas customer to early caricatures the Kerschner's polar bears have evolved through the years.
First drawn for the pure enjoyment of the staff and friends they grew to become part of the Kerschner's family. In the late 1990's the bears started appearing in newspaper advertising promoting Kerschner's Gas services.As Kerschner's became synonymous with the images of the polar bears we passed into the 21st century and the official mascot of Kerschner's was created and named Tundra Ted.
First appearing as the solo "Thumbs Up" bear you are accustom to seeing, he began once again help represent the company image. It didn't take long for Tundra Ted to be pressed into service representing all facets of the business.Now appearing in many places from on our trucks to print advertising and social media Ted can be seen with his delivery hose slung over his shoulder, tool belt or donning an Uncle Sam top hat promoting Kerschner's gas.